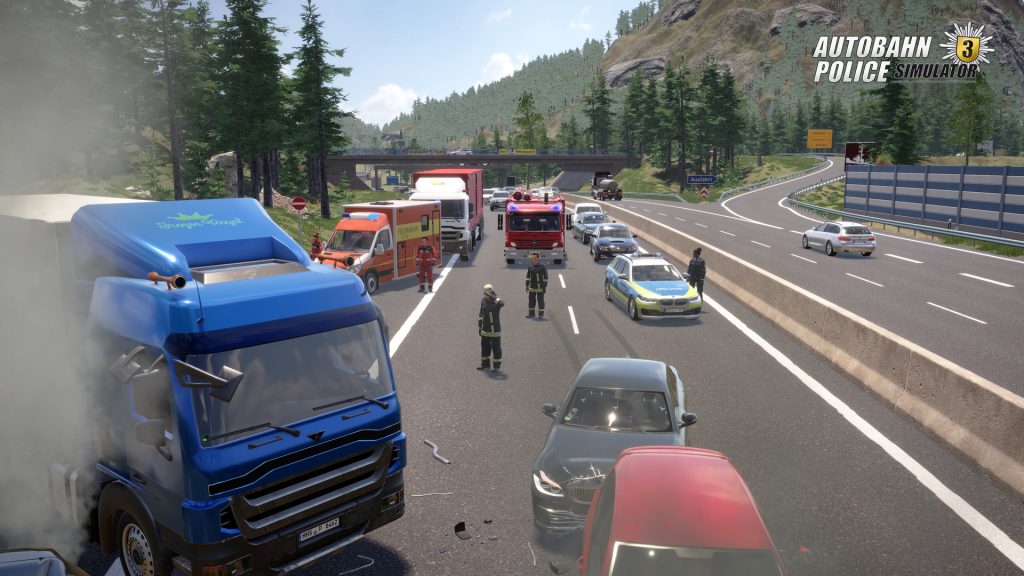 The next big update is coming in a few days. While we are working hard on the update 1.0.6, you can already look forward to the unlocking of the "time-of-day" switch and new accident sketches. Of course, we have also dedicated ourselves to further bug fixes as well as improvements for various missions and features.
Here is a small excerpt from the upcoming changelog:
various improvements for accidents, dialogs and missions.
unlocking of the feature "time-of-day"
new accident sketches
bugfix for input changes
improvement of SFX in UI
fixes for NPC facial expressions
optimizations for savegames: unnecessary assets are removed from savegames
optimization of the animators in the game
optimization of FSMs in the game
optimization of the streaming in the game
optimization of the assets in the game.
And the most important: The consoles will also get their update to version 1.0.6! But first our fixes still have to pass the critical eye of our QA.